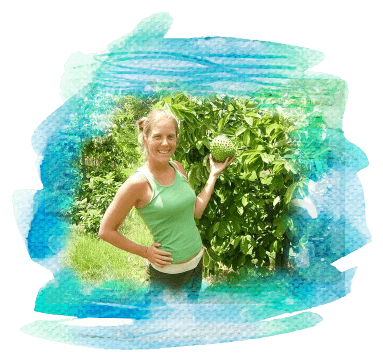 Bring the benefits of creativity & nature connection into your life!
Here in the world of Wings, Worms, and Wonder, I'll guide your journey back to nature through nature journaling & organic gardening!
I'm Kelly Johnson, artist, author, and creative garden guide.

My passion is helping enthusiastic gardeners & journalers like you grow successful gardens
& nature journal routines at home, school, and in the community, one seed at a time.
---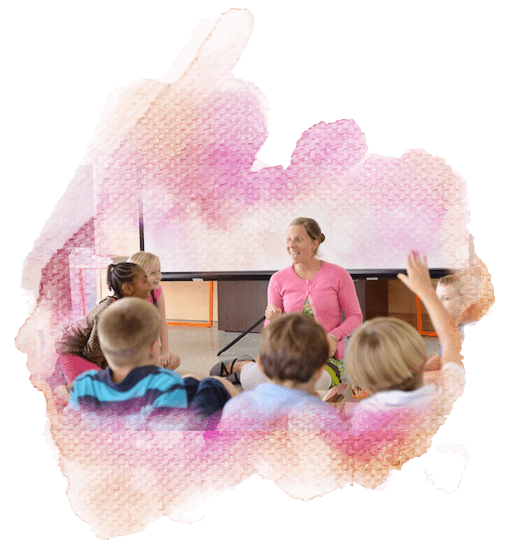 My grandparents taught me how to garden when I was a child, & I've been making art as long as I can remember.
So when I became a Montessori teacher I wanted to provide the same creative nature connection experiences for my students.
After 10 years of gardening and nature journaling in a school setting, I decided to grow my focus to guide wider audiences of adults and children to successfully "grow their own" and so the world of Wings, Worms, and Wonder was born!
Along the way, I began calling myself a "creative nature connection guide."
Much like an adventure guide, I help you discover your
perfect path to gardening & artistic success by meeting your needs as gardener, journaler or both in both practical and creative processes based ways.
You're on your first path right here on my website! Check out my blog for lots of creative nature connections tips, tricks, ideas, and activities!
Then, explore my books & eCourses!  
They provide a fun, inspiring, & realistic ways to tap into both your creative side & your green thumb as you journey into nature journaling & gardening! 
And finally, be sure to check out my art to provide you with nature inspiration to adorn your everyday!
Want to learn more about how Wings, Worms, and Wonder can help you? Keep reading!
Or…want to find out fun facts about me, Kelly? Then
click here
.
---
I've spent the past 16 years teaching children ages birth to 18 in both formal and non-formal educational environments inspired me to delve into this work of reconnecting children and nature.
I had a childhood grounded in nature and an adolescence focused on environmental and social responsibility which heavily influenced my adult lifestyle & career in holistic progressive education.
I draw from the work and philosophies of progressive educators such as Montessori, Steiner, Dewey, Ferrer, Sobel, and the historic Nature-Study educators. I am propelled to arts based gardening action by my own experiences with the modern child's disconnection from her food sources and natural environment.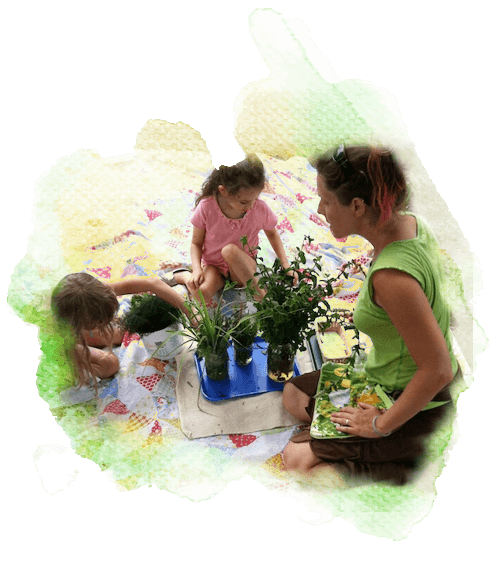 I earned a BFA from the Savannah College of Art and Design in 1998, with a major in photography and a minor in art history. Since graduating from SCAD, I have been creating and exhibiting my own fine art & craft in intimate settings.
I received my Montessori 6-9 teaching certification from The American Montessori Society in 2004.
In 2012, I earned an MA with a concentration in Environmental Studies from Goddard College and self published Wings, Worms, and Wonder: A Guide for Creatively Integrating Gardening and Outdoor Learning Into Children's Lives!
Beyond inspiring students, teachers, & gardeners around the world through my book, blog, consultations, workshops, conference presentations, & online classes, I also teach many children's gardening and journal classes locally here in Neptune Beach, Florida.
Through the DIG Local Network, a non-profit for which I was education director for 4 years,  I develop and facilitate programming for 3 community children's gardens. I also teach Little Gardener workshops for toddlers at local Eco- play space Bay & Bee, teach nature journaling and children's gardening workshops for the University of North Florida, & created and advise the Nature-Study Program for Montessori Tides School.
---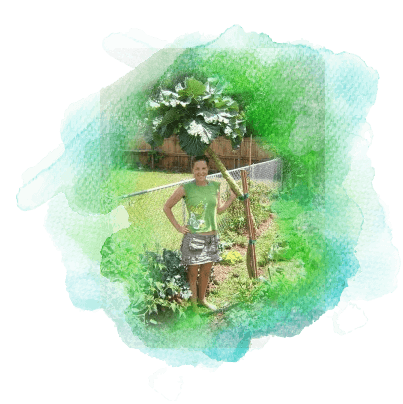 Since leaving the classroom full time in 2010, I've taught arts based school garden integration & nature journaling in the University of Richmond's Nature and Sustainability Institute, and many schools, garden clubs, bookstores, art stores, and more from Florida to New York to Hawaii.
I also present my work at international conferences including: the Association for Experiential Education International, North American Association for Environmental Education International, Green Schools National Network, American Montessori Society, The Montessori Foundation, the Maine Montessori Association, the League of Environmental Educators of Florida, and the Florida Learn Green conferences.
Are you ready to jump into your creative nature connection adventure? A world of wonder, creativity, peace, and joy await right outside your door, & I'm ready to guide you!
Featured On






Instagram Feed