In my nature journaling workshops and online classes, people often ask me how to draw or paint leaves that aren't flat. I love this question because I love to paint bent, curled, and folded leaves! Leaves are so interesting, and are a great nature journaling example of how breaking an item into it's basic shapes reveals how it's drawn.
The key is understanding the perimeter lines and the ways that they connect and relate to each other, making the oval and triangular shapes. Learning to do this becomes a fun exercise in tracing with your eyes that can be done anywhere or anytime you see a leaf – from a potted plant in the dentist's waiting room to a rest break out on a trail.
All you need to do is slow down and practice your seeing. But to help with the basic shapes, I created 5 quick videos for you – The Bent, Curled, and Folded Leaves series!
You may have seen some of these because I've been posting on Instagram over the past couple weeks, but today, in this post, I have a new one where we sketch straight with paint. Even if you saw the drawing videos, have you tried them yet?
No? Well let's give them a try today!
For the video below, you'll need:
Watercolor paper
Watercolor paint
A sprig of basil (homegrown or from the store) I used the kind from the Asian grocery because I like the deep magenta color in it's stems. If anyone knows the name of this basil let me know in the comments because I want to grow it!
For the other video's you just need a sketchbook, pencil, and markers or color pencils. (Links to those are below in Seeds to Sprout.)
ALSO, for any of these videos, you can always choose to draw first, or use paint or color pencils instead of markers – or try them a few different ways in different mediums.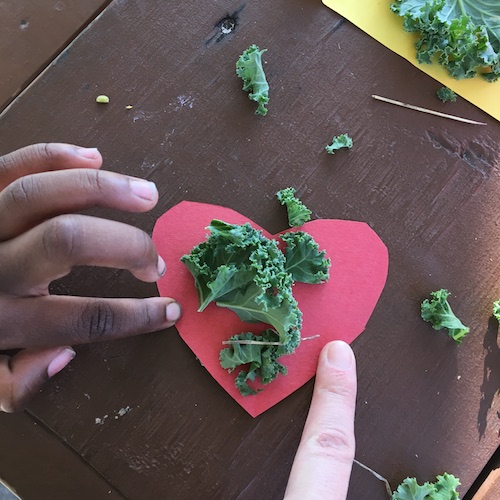 PS- Happy Valentine's Day! However you choose or don't to celebrate, remember that we can always find connection, love, and peace when we align ourselves with nature!