---
As we enter into the last month of the year, we work to tie up loose ends and accomplish our outstanding goals for the year. This month, I am super excited to share the goals I finally finished – and I hope you like them and maybe consider gifting some to yourself or your family and friends!
And to sweeten it, today all my items on Society6 are 25% off and free shipping!
Botanical Inspired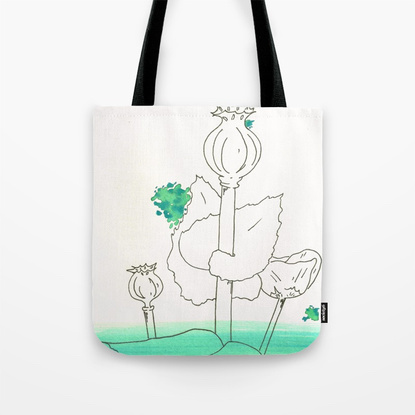 These designs are part of a series of watercolor wash botanical illustrations that are my favorite paintings I've made all year, so I am especially pleased to see them come to life!
Find these designs on totes, cards, pillows, stickers, wall clocks, and more. Check them out here.
---
Just Add Color!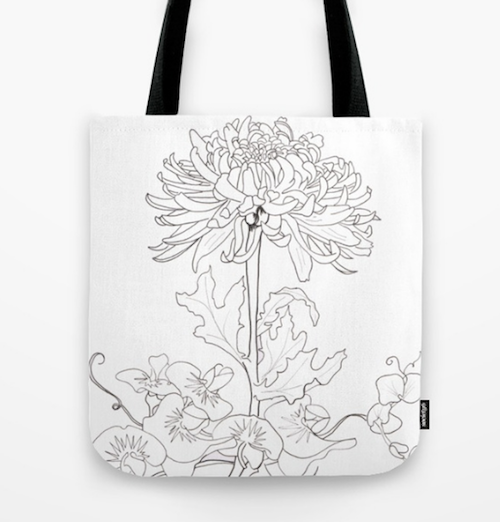 This interactive new line let's you join the art making fun! Add your own color with fabric markers or paints to these 3 flower symbolism images. Try your hand at coloring pillow covers, totes, cards, stickers, and canvas prints!
This would be a great gift to get 2 or 3 of to do as a project with a friend. Check out this collection here. & be sure to explore the flower symbolism of each in their descriptions.
---
Abstracted Nature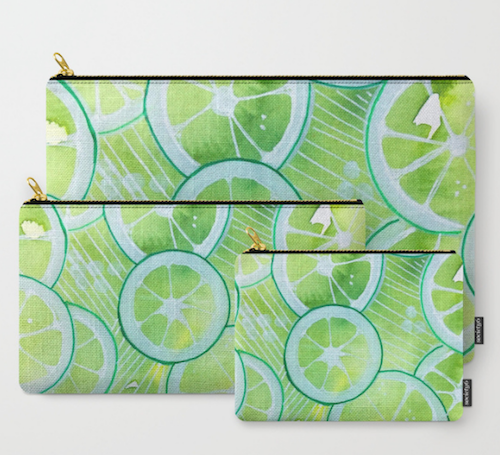 Do you like a little mystery when it comes to your design aesthetic? Then the new abstracted line is for you! Lime, Tangerine, Ocean, and Leafy inspired designs make up this collection of lifestyle items. Check them out here. (with this concrete link, hehehe, sorry Montessori nerd joke. I couldn't resist.)
---
Sketchbooks & Journals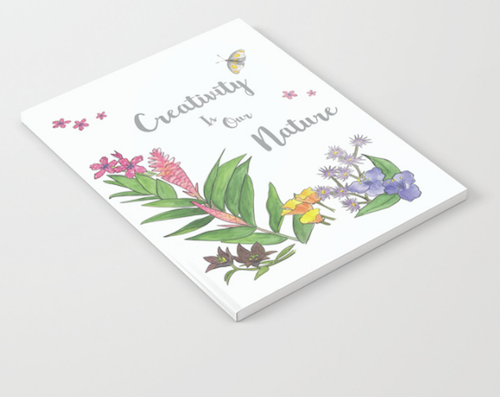 This collection is especially close to my heart. Not because it includes designs from across the collection which is awesome, but because it includes the "Creativity Is Our Nature" print design on a book! And I LOVE books!
I love this print (which is printed on wood veneer and available in my Etsy shop here). It rings so true to the heart and why of all I do. I deeply believe we all have a natural creative vein within us and that the natural world can release our flow. & this little beauty is a reminder of that for those days when we feel less than the wonder filled creative being we naturally are!
Each design has wrap around imagery and when you order, you get to choose if you want the interior pages to be lined or blank – making these both journals and sketchbooks! Check out the sketchbooks and Journals collection here!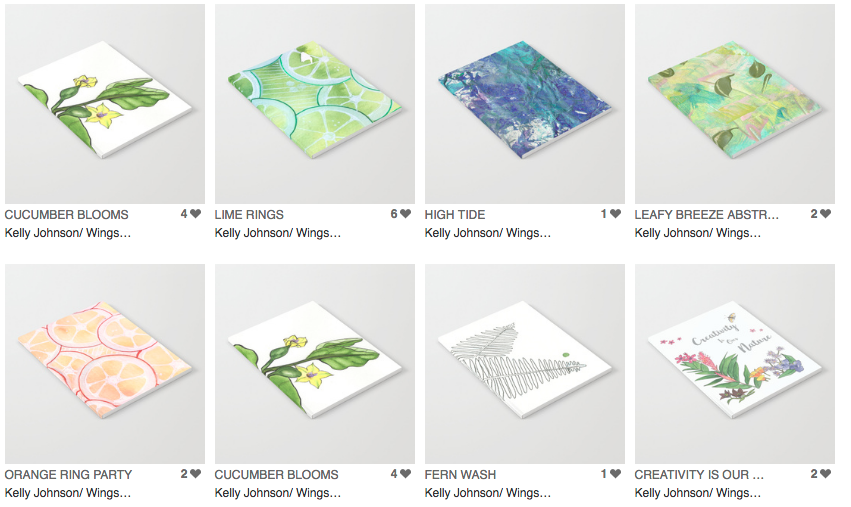 ---
What goals to you hope to complete by the end of the month?
Share in the comments below!
Share your WIPs to goal completion on Instagram # & @wingswormsandwonder so we can cheer you along on your journey!
Seeds to Sprout:
Want to get a great deal on these daily pops of nature inspiration? Be sure to shop today to get the super sale & FREE shipping. Thank you so much for supporting a small artist working hard to bring nature to daily life!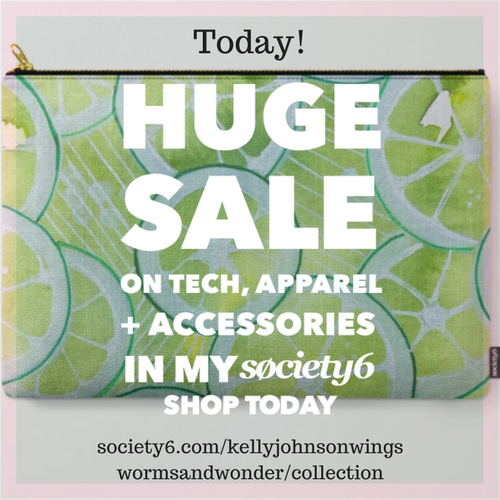 There are lots of awesome gifts in my Etsy shop also! From copies of my 3 books to prints, stickers, small radish journals, and 3 limited edition stocked nature journal pouches for the kids and kids at heart!
Plus original watercolor paintings and more all at prices for the people & all orders come custom gift wrapped through December 20!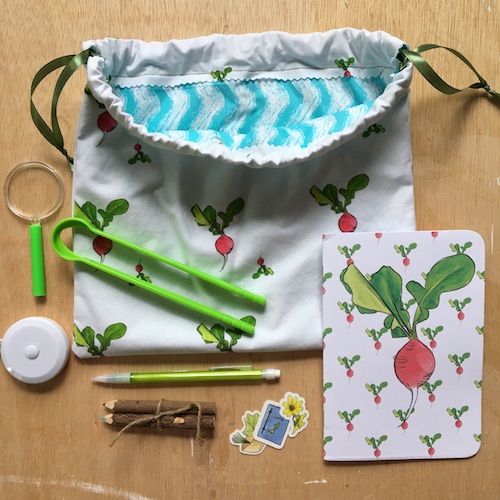 Live outside of the states, or in? Order all 3 of my books direct with totally affordable shipping rates! Find Pressed here. The 12 Month Art & Nature Journal here. And Wings, Worms, and Wonder here.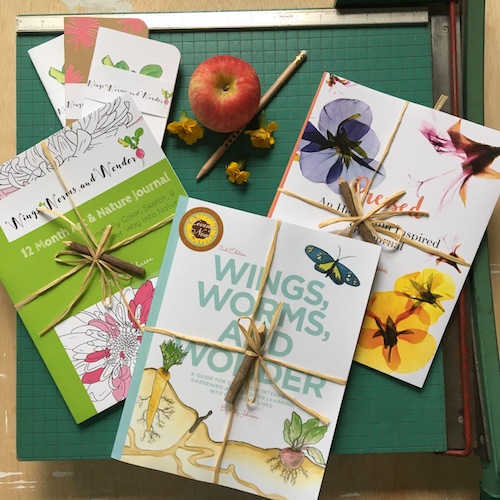 (Dressed up copies of the books come from my Etsy shop, not Amazon orders, as well as those super cute radish journals I mentioned earlier!)