---
Being half spring and half winter makes March a strange month weather wise. In the past week alone it seems like we've had all 4 seasons! I'm happy with either season, although I have a special fondness for winter, but who can resist the early spring flowers?
To celebrate the early bloomers, this week I made a how-to sketch spring flower video for you! It features one of the most beloved (and historically mania inducing) spring flowers – the tulip!
Tulip flowers originate in the area of Earth that is now Turkey and they are rich with symbolism. Yellow represents cheerfulness, white forgiveness, purple royalty, and red perfect love. Tulips we so sought after in the 17th century that they created the first economic bubble named  tulip mania!
Check out the video below and try your hand at this fun and easy way to sketch tulip flowers!
---
What are your favorite late winter or early spring flowers?
Let me know in the comments & I'll try to do a sketching video of them!
Share pics of your flower sketches on Instagram #wingswormsandwonder!
Seeds to Sprout:
Be sure to keep your eyes out on Instagram (@wingswormsandwonder) and my YouTube channel for the rest of the tutorials in the Spring Flower Sketching series headed your way in the next week!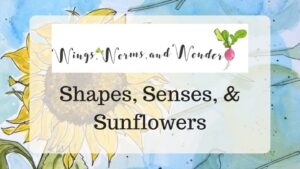 In the mean time, if you are looking for more flower drawing fun check out my new FREE class in the Online School Shapes, Senses, and Sunflowers!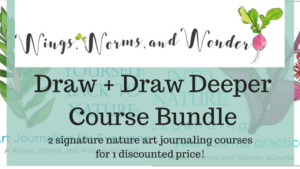 + I have a super special spring sale going on too! The Draw + Draw Bundle and the Herb + Veggie Workshop Bundle are both 50% off!